You can go for a day long sightseeing tour to the various places of interest in the nearby areas. Jakar Dzong, Jambey Lhakhang which was built in 6th century, Kurjey Lhakhang, are famous places to visit here. The picturesque Ura village is a nice place where you will found clustered of traditional village huts. On your way to Ura village you will pass small Bhutanese settlements. The legend of Burning lake is also very interesting and a nice place to visit.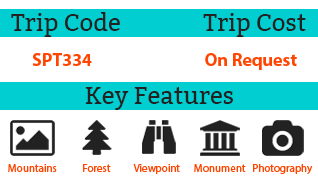 Things to carry
Water bottle.
A pair of sunglasses.
Cap or hat.
Umbrella (If you are traveling during rainy season).
Permit & Entry fee
All the permit procedure for this trip will be taken care by SMILE PANDA Tours. However, some places have entry fee for the visitors.
Custom & Advisory
Observe silence inside a monastery or temple.
While visiting in any religious place please remove your footwear before entering into the main temple.
Wear modest clothes while visiting any religious place.
People will happily pose for a picture but please ask them before do so.
Health & Safety
If you are allergic to plants and pollen then take precaution.
The local hotels and restaurants serve safe drinking water but if you are not sure then you can buy packaged drinking water almost at every place.
This place is safe for family and friends and tourist friendly. But for any safety concern, you can share your query with local police station (dial 100 only) or reach to the nearest tourist information center.