Located in the mesmerizing Dooars region of West Bengal and spread over 80 sq km, Gorumara National Park is India's one of the famous National Parks. It is famous for Greater one-horned Rhinoceros sighting. Apart from this iconic animal, Asiatic Elephant, Indian Gaur (Bison), Common Leopard, Indian spotted deer, Sambar deer, Barking deer, etc. are other animals of this National Park. There have been more than 50 species of mammals and 194 species of birds have been recorded in this National Park so far. Not only the wildlife, the scenic beauty of this National Park also makes it a special place for the tourists visiting here.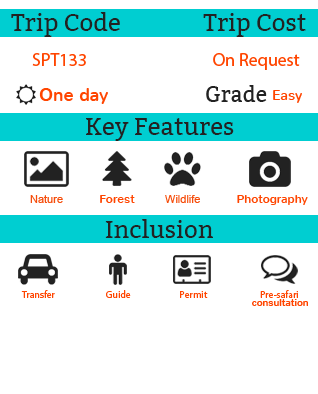 SMILE PANDA Tours arranges jungle safari for the interested visitors here. There are two ways to do this safari.
Elephant safari: You can enjoy the exciting Elephant safari and watch the wildlife from a closer view. There is always better chance of animal sighting if you are going for an Elephant safari and this ride itself a great experience. But note that this safari is for the tourists who staying in the Forest department's Cottage/guest-house.
Car safari: The another option is to go for a car safari and watch them from a watchtower. There are various watchtowers in different location for the visitors – Jatraprasad, Chukchuki, Methla, Chandrachur and Chapramari. Remember only forest department's authorized car and guides are allowed for this safari.
This jungle safari stays close during rainy season (from jun 16- Sep 15) every year.
Things to carry
Daysack.
Water bottles.
A pair of sunglasses.
Cap/Hat.
Permit & Entry fee
We will arrange all the permit needed for this tour.
Custom & Advisory
Pay attention to your guide to enjoy a safe and sound safari experience.
Avoid wearing clothes having fluorescent or neon colors.
Maintain silence during safari.
It's our responsibility to keep the nature clean. Please do not encourage littering the local places.
Do not consume alcohol or any other intoxicants during the tour.
Tipping is not mandatory. It's up to your satisfaction.
Health & Safety
If you are allergic to plants and pollen then take precaution.
Though the guides are experienced, visitors are expected to know about the risk factor associated with a wildlife safari. If you have any questions please let us know.